Sustainability is an important factor in our organisation. We're actively making sure to keep our products and raw materials in our production-cycle for as long as possible. This closed loop productionprocess within EuroMouldings, in coorperation with the AST Group, is increasingly taking shape.
Products and raw materials can circulate infinitely inside of a closed loop productionprocess. This is a simple process, after a jerry can has been used we can clean them and re-use them in our production. However, at EuroMouldings we wish to take the extra step. At EuroMouldings we give this closed loop process further addition with the following three measures.
Internal closed loop
Firstly we make more use of recycled raw materials, that have been processed into workable HDPE granulate (PCR-material). We're already selling products that have been made out of 100% recycled material and we're aiming to have a yearly increase of the total share of PCR-products. We purchase some of this material externaly (method 1), but we're also re-using a lot of our waste materials (method 2) to great effect. With this internal closed loop we've deacreased our wasteflow to, as near as can be, zero.
Collection of bottles and jerry cans
The third method: We collect used bottles and jerry cans from our customers so that we can recycle these to become PCR-material for new products. By collecting our own products we can secure the quality of our PCR-material. These products have left our factory and thus we can be sure that they won't be mixed with other raw materials.
By doing this we don't just improve the sustainability of our own organisation, but also the sustainability of our customers. By assisting them with the collection of used bottles and jerry cans we work together in realising the sustainability goals for our company and that of our customers. A win-win situation!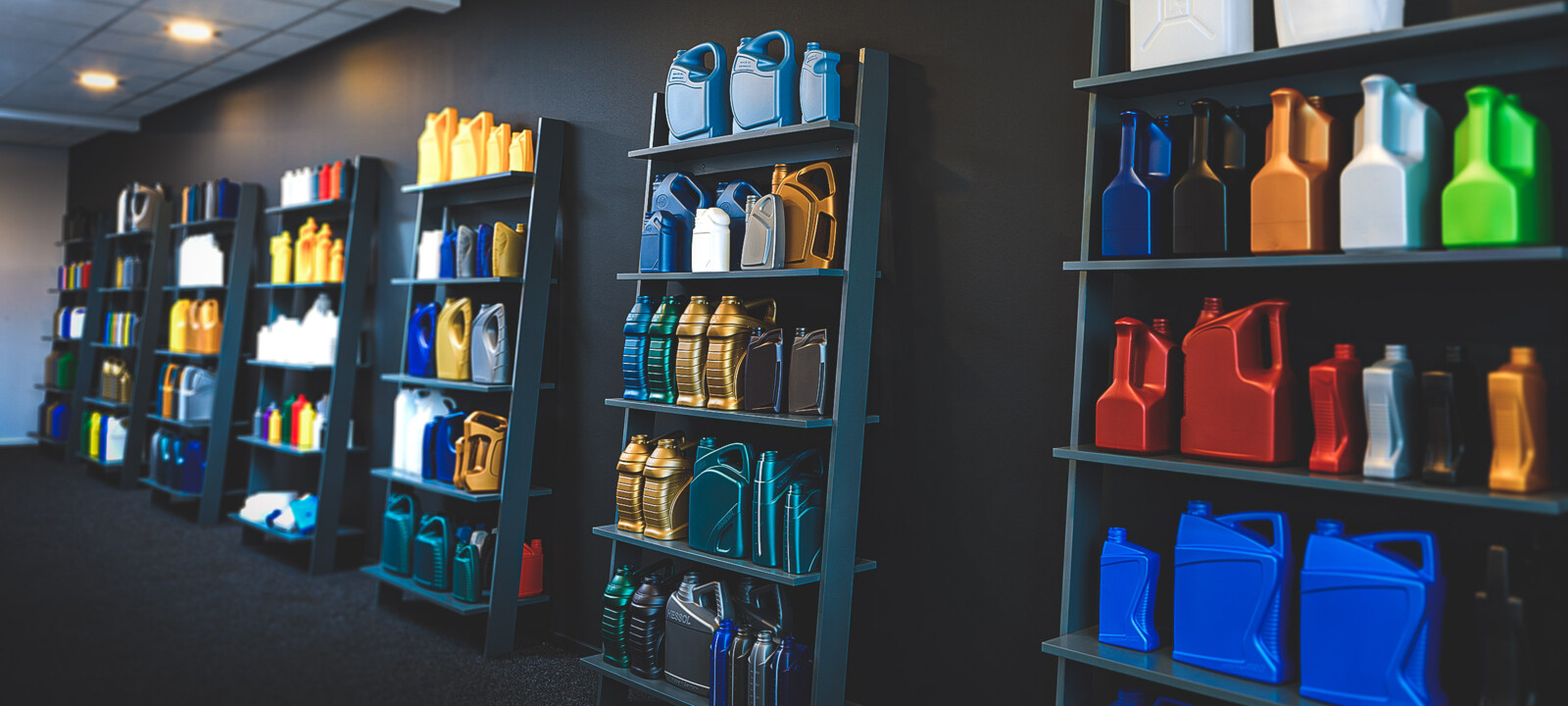 View our range
The EuroMouldings bottles and jerry cans all have their own advantages. See which product family best suits your needs.
View