Sustainability Programmes

How sustainable are you as a company? EcoVadis certification makes that clear. EcoVadis is an organisation that assesses companies in terms of sustainable business practices. EuroMouldings won the bronze medal in the most recent assessment!
EcoVadis is the world's largest platform on business sustainability ratings. To assess how you score as a company, it looks at a number of criteria: Environment, Labour and human rights, Ethics and Sustainable procurement.
As a company, you are compared to 100,000 other companies in terms of sustainability. This provides insight into the areas where your company scores well and possible areas for improvement.
We do sustainability together. With EuroMouldings, you opt for sustainability with circular packaging. Will you join us on our sustainability journey?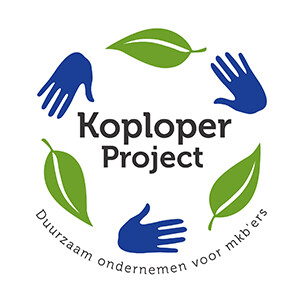 Sustainability must be done. In Overijssel, EuroMouldings is participating in the Koploper project Duurzaam Ondernemen (Sustainable Entrepreneurship). The aim is to set an example as a CSR company to maximise sustainability in cooperation with companies from various sectors in the region and the rest of the Netherlands.
The Koploper project in which we are participating consists of 11 participants. The Koploper project helps companies and other organisations to become more sustainable in an inspiring and practical way.
As a participant in the Koploper project, you get tools to calculate your company's CO2 footprint. You can also learn from other participants and inspire each other. This leads to a sustainability agenda with concrete action points for the coming years. This makes corporate sustainability measurable and a continuous improvement process.